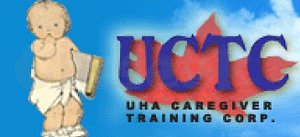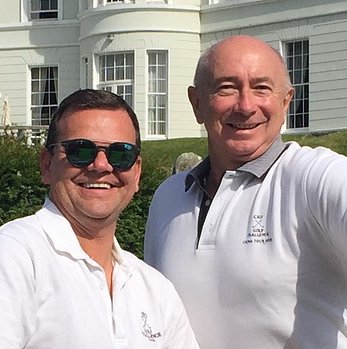 Despite the COVID-19 lockdowns between March 2020 and March 2021, MTCI has continued to provide face to face training to reduced Caregivers batches, following the strict social distancing and sanitation protocols defined by the national and local authorities.
It is remarkable to note that all over the years, first under UCTC and later under MTCI, our school has maintained the incredible 100% Passing Rate for Caregiving NCII. More than 1000 students have passed the NCII examination, and until today, not one single student has failed. The best guarantee our faculty staff can offer to all future enrollees.
History of the Company revised in MARCH 2021.
MEGAMITCH TRAINING CENTER Inc. (MTCI) formerly UHA Caregiver Training Corporation (UCTC) Iligan Branch, is a member of UHA Caregiver Training Corporation (UCTC) which started its operation in September 8, 2001, in the City of Waterfalls, Iligan City. UCTC Iligan Branch being its first training center became the pioneer Caregiver Training School in Iligan City, accredited by the Technical Education and Skills Development Authority (TESDA). From 2001 to 2005, UCTC steadily established 6 branches in the Visayas and Mindanao Region.
During this time, numerous graduates were able to work abroad. UCTC was recognized by the Philippine Marketing Association as the Best Caregiver School for two successive years. UCTC trainees were recognized by hospitals, doctors and health care practitioners as well-trained, efficient and affectionate caregivers. Caregiving students had fun in their classes as they learned from dedicated trainers.
In March 2013, the Iligan branch was sold to Daniel Demot and Alain De Schouwer, 2 Belgian investors, fanatic of the international reputation of the Philippines healthcare workers, especially Caregivers and Nurses.
The change of ownership happened while the school was encountering a deep financial crisis. The initial ambition for the new management was to preserve the image and the quality proposed during the 12 previous years by UCTC and to maintain the faculty and admin team in place. The success of UCTC Iligan was mainly due, and is still due today, to a very solid and loyal faculty team.
In 2016 the name UCTC was changed in MEGAMITCH TRAINING CENTER Inc. (MTCI), with a set of new board members and an ambitious marketing project to increase the number of enrollees. During the years 2017/2018, mainly due to the negative impact of the Kto12 national program, MTCI was unable to increase the number of enrollees and develop new activities. In 2019, MTCI finally found the energy and the financial capacity to initiate the long expected expansion. A first new program was approved in 2019 by TESDA, EVENT MANAGEMENT NC III, and new programs are in the pipeline in 2020. TESDA applications are under process and MTCI expects to launch in 2021.